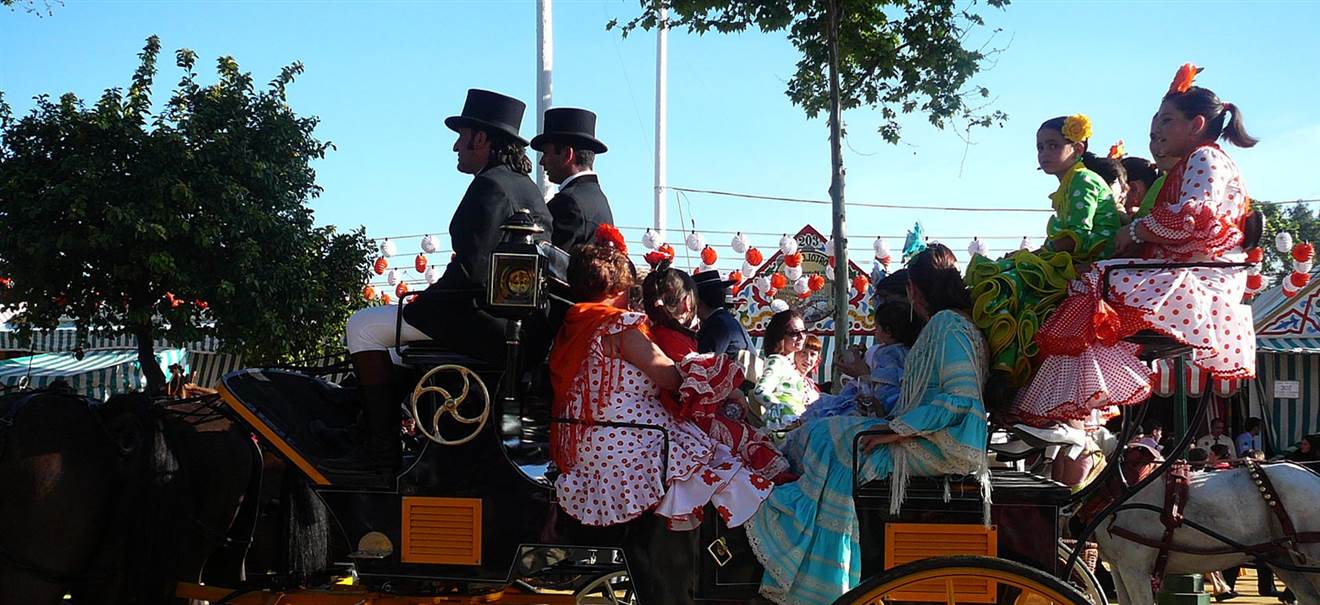 Feria de Abril Special Tour
To product
One of the most well-known party of the world: Feria de Abril in Seville. Make sure you experience with our guide to the fullest!

Be surprised by the world famous FERIA DE ABRIL. The annual festival or fair of the Sevillians. Do not be fooled because this festival is visited for a week by nearly five million people! This event takes place on an area of 450,000 m2 in the Remedios district, with more than 1,000 brightly colored casetas, the typical Feria houses.

Almost all casetas are owned by Seville families, associations or companies. We take you to the wonderful world of this special festival with all its legends and traditions. An experience that you simply can not miss if you are in Seville this period. Absolutely not! You can only enter when knowing someone at the Feria!


What is included
Free refreshing drink

English speaking guide


Highlights
Get to learn all about how the Feria started
Visit the Portada (the big entry gate which has a different theme each year)
Visit the Casetas (the family houses where the Sevillianos eat and drink and dance)
Drink a typical Rebuijito - the typical drink during the Feria
Departure Time and location
The tour is available from 27.04 2020 to 30.04.2020 at 16:00h from Plaza del Cuba
Duration: 
2 hours
Important to know