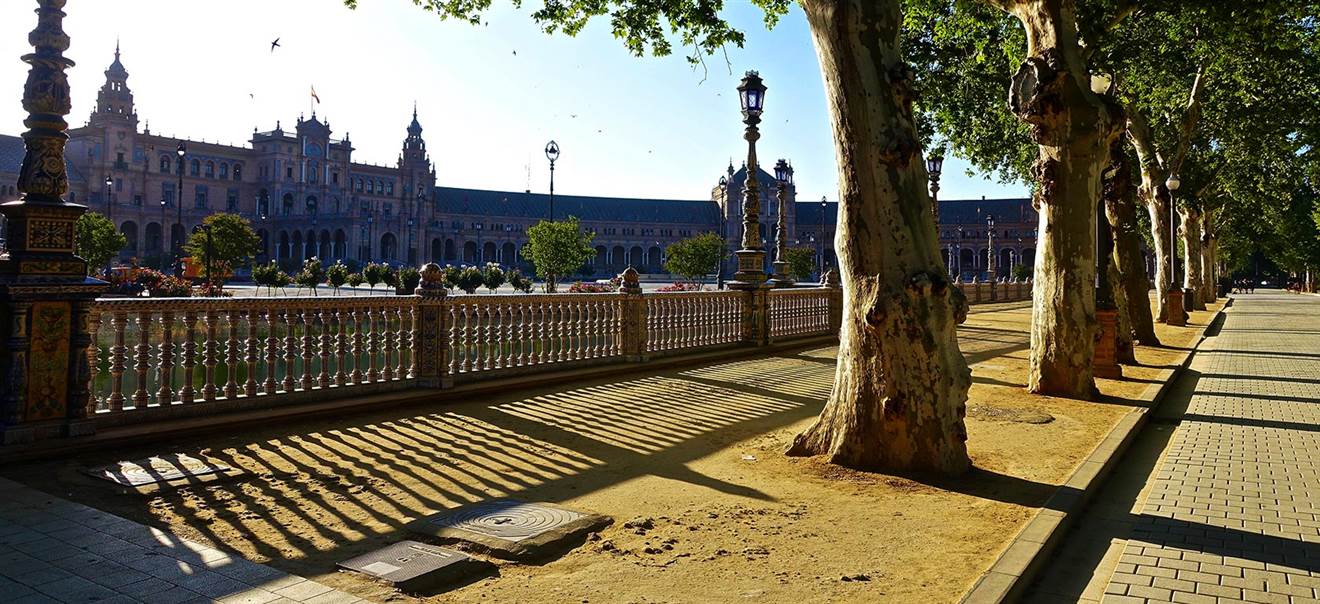 Route Past View Seville (SVQPASTV)
To product
Past View tours are guided tours that let you see how used to be the spaces that you visit at different times of the past. Past View is a full sensory experience. It is much more than a conventional interpretation. Past View is tourism of the 21st century.
The Past View device, composed of smart glasses and a touchpad, allows visitors to discover the past through virtual reconstructions and AR technology (Augmented Reality) which will bring the visitors closer to the heritage sites in a close and immersive way.
The Past View Sevilla route has been designed so that visitors pass by all the main points of interest of the city in a very special way. The virtual images are not merely architectural recreations, but you will be present in places which are full of life, you will see characters from each time of the history. Even one of these characters will address you, acting as a cicerone.
Thanks to the motion sensor, the user will be able to see panoramic views from the past, and compare them with the ones from the present, thus improving the sensory experience of this different and innovative sightseeing tour.
The meeting and departure point will be in Metropol Parasol (Plaza de la Encarnación). From this place, there will be three departure times a day. We limit the group size to a maximum of 20 people. The users will be accompanied by an official assistant of Past View with historical, cultural and technical skills to solve any incident or doubts that may arise during the completion of the Past View Sevilla route.
Languages:
English, Spanish and French
Departures:
From October to May: 
Tuesday to Friday: 11:00h
Saturday & Sunday: 12:00        
From June to September: 
Tuesday to Friday: 10:30h
Saturday & Sunday: 11:00

Duration:
Approx. 2 hours
Departure point:
Metropol Parasol Plaza de la Encarnación, floor  -1. Past View's desk
Past View Sevilla Stops: 
Departure point: Plaza de la Encarnación
1st stop: Plaza del Salvador.
2nd stop: Plaza de San Francisco.
3rd stop:  Catedral – Puerta del Perdón.
4th stop:  Catedral - Giralda.
5th stop:  Real Alcázar - Archivo de Indias.
6th stop:  Guadalquivir – Torre del Oro.

Inclusions:
Past View Device
Past View's official assistant
Exclusions:
Lunch, beverages or other services not specified 
Entrance fees