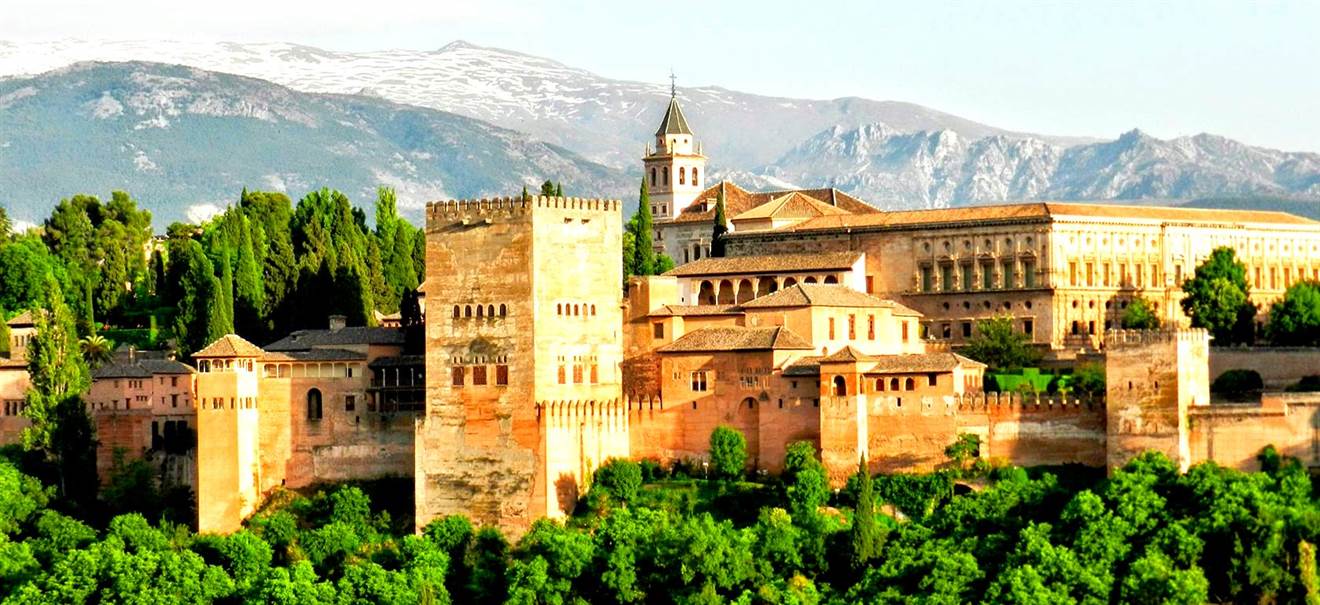 Granada from Sevilla – Full Day
To product
If you are staying in Seville and you would like to see Granada for a day then this is a tour for you!
With our trip to Granada from Seville, we pick you up in the center of Seville and drive you directly to the center of Granada.
A walk around the Alhambra Granada, declared a World Heritage by UNESCO, is a required activity for every visitor of the city of Granada. Furthermore, it's a work of art that calls out us, maybe by its attractive and elaborate rooms, by its monumental and historic position or by the special charm of its exquisitely detailed Islamic art and architecture.
What we propose to you is to transform this visit into an extraordinary experience, which is rich of knowledge. With our day trip Alhambra Granada guided tour, you will have at your disposal one of our official tourist guides, expert interpreters of Granada's heritage, who will guide you through every part that forms the "red fortress", who will also answer any queries that you may have about this spectacular monument.
Highlights:
- La Alhambra is contemporary history of Granada's Arab past. Its buildings, towers, palaces, patios and gardens make La Alhambra one of the most visited monuments in Spain.
- The Alcazaba is the most ancient part of the Alhambra. This fortress was the royal residence of Mohammed I and stands out for Torre de la Vela, the watchtower from where contemplate incomparable views of Granada.
- The Generalife complex was built following the Nasrid Arabic style and consists of buildings, patios and gardens. Calmness, beauty and serenity is breathe during a walk through the Generalife.
Included:
- Entrance fees to the Alhambra (Nasrid Palaces, Alcazaba fortress, Generalife Gardens and Palace of Charles V)
- Professional Spanish, English and French speaking guide
- Free time to walk around the historic city center
Departure time: 
Daily at 06:15 am. Please be at the meeting point 15 minutes before the tour starts!
Closed: 01/01, 25/12
Duration: approx. 12 hours
Departure point: 
Main Entrance of Hotel Bécquer, Calle Reyes Católicos, 4, 41001 Sevilla
Arrival point: 
Seville city center
Languages: English, Spanish and French