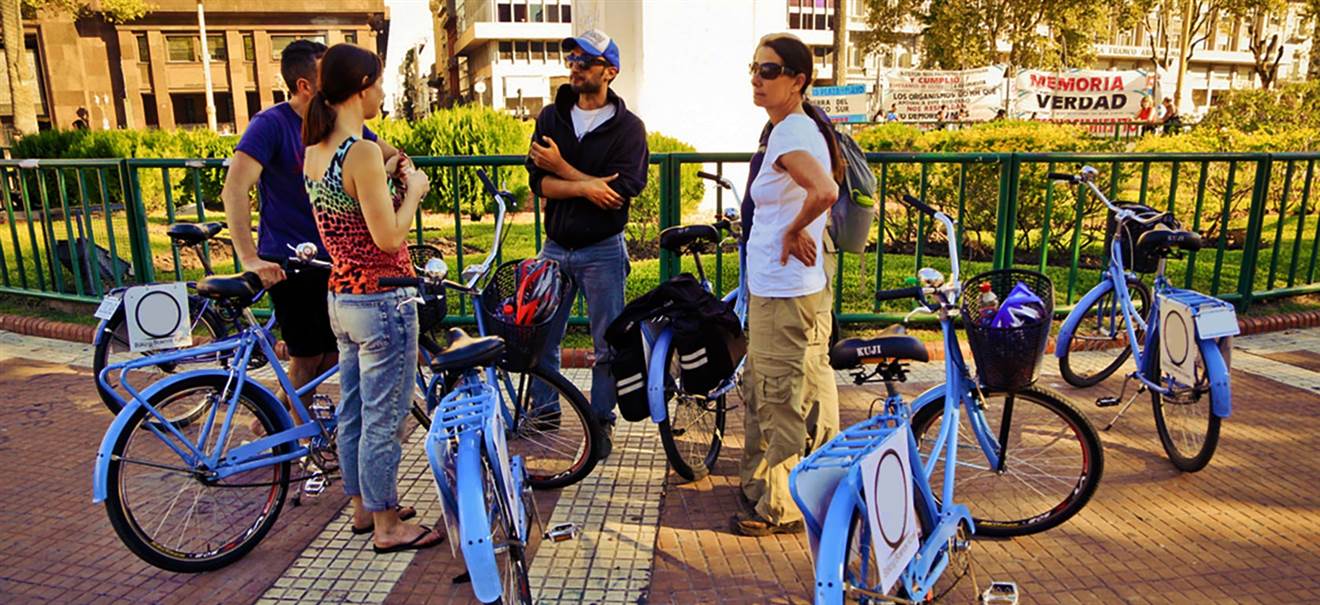 Seville Highlights Bike Tour
To product
Guided Seville sightseeing tour!
Seville, capital of the beautiful region of Andalusia, has a wonderful climate throughout the year. This makes it a perfect city to do a bike tour! Even in the coldest month of the year the temperature is around 16 degrees, so still perfect for a bit of cycling. Guided by an English speaking guide you will explore the city by bike and it will have you feeling like a true local.

Your Seville city trip starts with a Ticketbar sightseeing tour!

Highlights:
- Torre de Oro
- Giralda
- Barrio de Santa Cruz
- Real Fabrica de Tobacos
- ... and many more!
Departure point: 
Calle Santas Patronas, 29, 41001, Sevilla
Duration: 
3 hours


Further information:
Child seats: Yes, free of charge. Book in advance. 
Children's bikes: Yes, from 6 years. 
Tandems: No 
Electric bikes: Yes (surcharge €10,-)